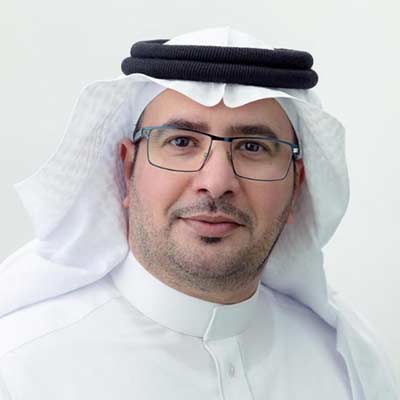 Mohammed G. Alghamdi
Director General – Nursing Affairs General Department
Ministry of Health (Saudi Arabia)
Dr. Mohammed Alghamdi is the President of the Saudi Nurses Association at Saudi Commission for Health Specialties (SCFHS) and the General Director of Nursing at the Saudi Ministry of Health Headquarter. Also, Alghamdi is the chair of the National Nursing Committee at the Saudi Health Council.
Dr Alghamdi has worked for 24 years in various roles including Regional Director of Nursing at Taif Health Affairs. He obtained his Master Degree in Nursing Administration from the Jordanian University of Science and Technology in 2009 and the PhD in Nursing Leadership and Health Care Innovation from the University of San Diego California 2017.
Dr. Alghamdi is a member of the Sigma Theta Tau International Nurses Association, Zeta Mu Chapter. He was awarded in 2012 the Nursing Excellence Award (Naseeba bnt Kaab Award) delivered by the Executive Board of the Health Minister's Council for G.C.C. Dr. Alghamdi is a reviewer for the Journal of Advanced Nursing, the Journal of Nursing Management, and the Nursing Forum Journal.