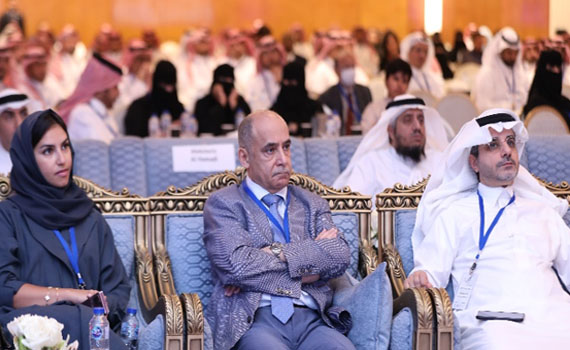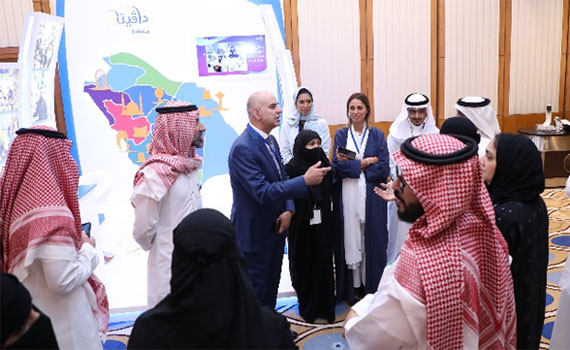 Voices Unite: Empowering Patients in Saudi's Healthcare Transition
4th Annual Patient Experience Excellence Congress, will build on the success of previous editions and continue to focus on transforming healthcare for the future.
The Kingdom's commitment to healthcare is evident from the allocation of over $50.4 billion (SR189 billion) for the year of 2023 Health and Social Development. [Saudi Budget Plan 2023] One of the key areas of focus in the Saudi Vision 2030 program is improving patient experience and outcomes. The government has launched several initiatives aimed at enhancing patient-cantered care and empowering patients to take an active role in their healthcare.
4 Masterclass Workshops
2 Days of Scientific Congress
Certificates and CME Hours
Arabic/English Live Translations
Poster Presentations
Exhibit and Solution Expo
Exclusive Networking
We Understand What it Takes For You to
Deliver Great Healthcare Experience
Commitment

Passion

Experience

Knowledge

Intelligence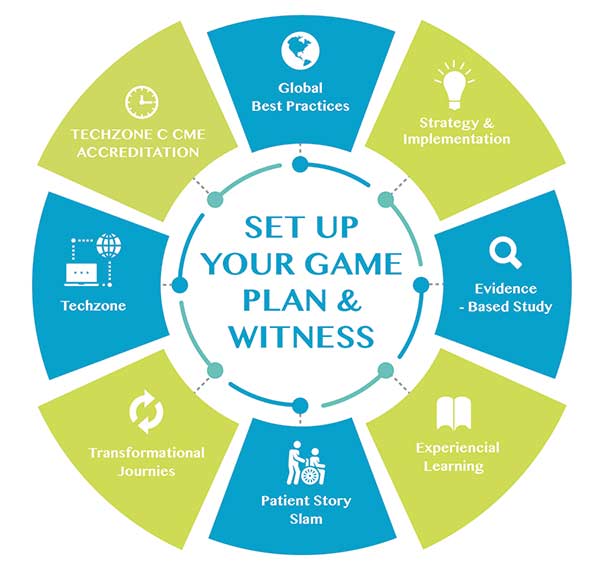 Think Differently

Incremental improvement in patient outcomes and satisfaction is not sufficient for success in a rapidly evolving market.

Plan Differently

Develop a vision of the future and work backwards to create a success formula that makes providers, clinicians, employees, consumers and communities more accountable for care outcomes.

Act Differently

Allocate and manage the organization's time, capital and other resources so that tomorrow's success can be realized today.
Central Themes
This year, program will lean more towards understanding experience touch points, the innovation required to break down silos and reinvent pain points, and learn more about new and exciting experience innovations in the following domains :
Power of Patient Voice:

Driving Saudi Healthcare Transformation

Co-Designing

The patient experience model

Healthcare Economics

Impact from Patient Expereince

System Integration

For Seamless Patient Experience

Staff Engagement

Healthcare Frontliners Engagement & Wellbeing

Tools & Technology

For patient engagement and better outcomes

Value Based Care

and Patient-Centred Care

Measuring Patient Experience

Metrics and Best Practices

Accessibility and Inclusivity in Healthcare

Dissolving barriers and addressing disparities

Patient Advocacy & Empowerment

of patients and families
A Glimpse of Past Editions
Physical and Virtual Editions
Unlimited
Networking Hours
How did the participants benefit?
93%

of attendees stated that the conference is important to their business

89%

of attendees stated that the conference is important to their further professional development

91%

of attendees stated that the conference brought them valuable knowledge and market insights

88%

of attendees stated that the conference is a key event in the region
Attendees loved PXEC, WHY?
Outstanding organization, the best conference I have ever been to – great minds, wonderful experiences to share by PX champions.
A great event, well organized, interesting sessions and professional speakers. Looking forward to seeing more of such events
Thank you for one of the most inspiring gatherings I have been to. As a very senior leader in Healthcare I just attend a symposium that makes me wish I was 20 years younger to be part of the future.