THANK YOU ALL PARTICIPANTS, SPONSORS AND PARTNERS FOR MAKING THIS EVENT A
HUGE SUCCESS!
On behalf of BII World, the entire team of 3rd Annual Patient Experience Excellence Congress conveys its gratitude to all partners, supporters and participants of this in-person event..
Please find the below points for your kind attention.
Event Participation Feedback - Your honest feedback/testimonial about your experience is valuable to us. Kindly submit your feedback.

Congress Day 1 (3rd October 2022)

CME Accreditation / Participation Certificates

* For CME Hours, and Participation Certificates, please provide your below details to mohor.mukherjee@biiworld.ae

Deadline to submit is 10th October 2022

* FULL NAME as on to be printed on Certificates

* Saudi Registration ID

* Organization/Hospital with information of cluster/region

* Official Email Id:

Photos and Recordings and Presentations - Please view the below links for the event images. Video Recordings will be uploaded on our youtube channel shortly.

Photos of 3rd PX Congress 2022 – 3rd October (Day 1)

Speaker Presentations: Please find the below link to view the speaker presentations and lectures.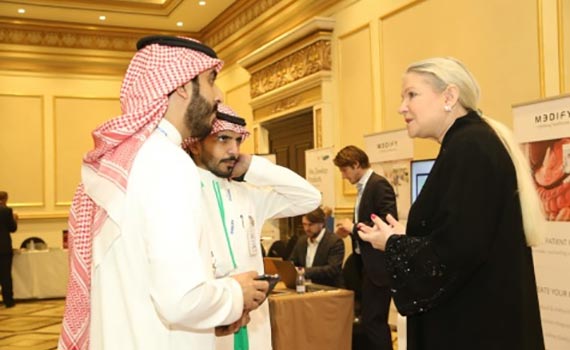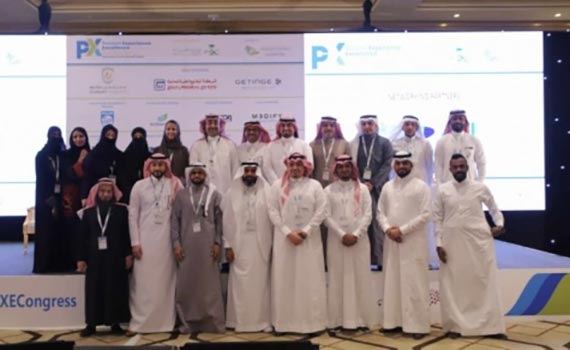 Master the PX Leader Board with Renewed Priorities
The Patient Experience Excellence Congress (#PXEC) returns this year with exciting new content and a fresh new line-up of top global and regional trendsetters. The diligently selected speaker faculty will dislodge the entrenched myths and initiate an action plan to craft new strategies and develop transformational mindsets for meeting the ever-evolving care standards.
The 2022 program through its high impact sessions promises to offer game changing insights to build capability, spark inspiration and generate momentum to prioritize innovations that are proven to positively impact the quality of lives for the patients, family, practitioners, and community alike.
Convene, engage and contribute to enriching the global dialogue on improving the patient experience by embracing disruptive innovation, fostering empathetic connection and amplifying compassionate care at all levels.
We Understand What it Takes For You to
Deliver Great Healthcare Experience
Commitment

Passion

Experience

Knowledge

Intelligence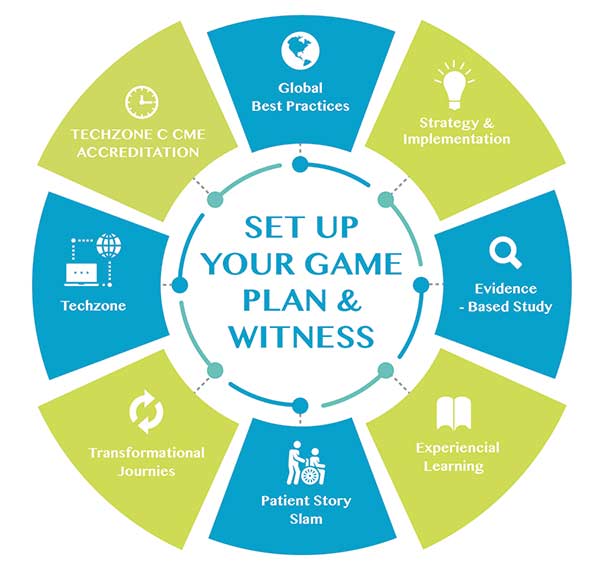 Think Differently

Incremental improvement in patient outcomes and satisfaction is not sufficient for success in a rapidly evolving market.

Plan Differently

Develop a vision of the future and work backwards to create a success formula that makes providers, clinicians, employees, consumers and communities more accountable for care outcomes.

Act Differently

Allocate and manage the organization's time, capital and other resources so that tomorrow's success can be realized today.
Central Themes
This year, program will lean more towards understanding experience touch points, the innovation required to break down silos and reinvent pain points, and learn more about new and exciting experience innovations in the following domains :
High Reliability: Culture & Leadership

Agility & Resilience

Caregiver Engagement & Wellbeing

Patient Advocacy & Empowerment

Design Thinking & Co-Creation

Value Based & Patient-Centred Care

Patient Journey Mapping

Compassion & Action : Healing Growth

Patient Safety & Quality

Innovations in Care Setting & Caring

Digital Tools as PX Accelerators

Telemedicine Advancements
A Glimpse of Past Editions
Physical and Virtual Editions
Unlimited
Networking Hours
How did the participants benefit?
93%

of attendees stated that the conference is important to their business

89%

of attendees stated that the conference is important to their further professional development

91%

of attendees stated that the conference brought them valuable knowledge and market insights

88%

of attendees stated that the conference is a key event in the region
Attendees loved PXEC, WHY?
Outstanding organization, the best conference I have ever been to – great minds, wonderful experiences to share by PX champions.
A great event, well organized, interesting sessions and professional speakers. Looking forward to seeing more of such events
Thank you for one of the most inspiring gatherings I have been to. As a very senior leader in Healthcare I just attend a symposium that makes me wish I was 20 years younger to be part of the future.