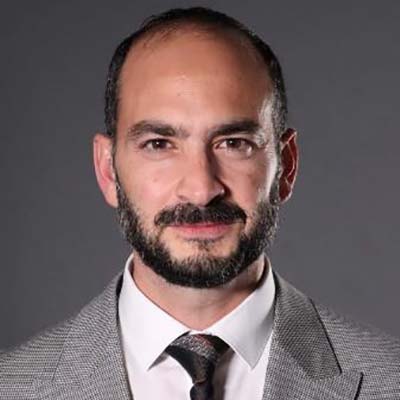 Dr. Riad Armanious
Chief Executive Officer
EVA Pharma, Egypt
Riad is a serial entrepreneur that strives to empower the fight for health and well-being as a right. He heads the EVA group, which is one of the leading healthcare organizations in Africa and Middle East (AFME). Riad is an active member in the YPO (Young Presidents Association), YGL (Young Global Leaders), holds the role of Vice-chairman in the Egyptian Industrial Chamber, the role of founder and former president of the Association of Graduates of Business Administration in Harvard and a member of the board in the Egyptian / Hungarian / Ethiopian / Bahraini & Emirati Business councils. Moreover, Riad is the founder of the "T20″ foundation, a non-profit that focuses on utilizing the knowledge of highly educated youth to develop people and programs for social and economic improvement.
He gives special attention to biomedical research projects as he made a 21 million grant to be awarded to high-priority basic biomedical research projects with the potential for high scientific impact addressing new concepts and techniques to improve health in 3 fields: Multiple drug Resistance Bacteria, Immunotherapy in Cancer and NASH Non-alcoholic Steatohepatitis.
His experience includes Business Development, Marketing, Production, International Markets, and Project Management. Prior to his current position in Eva Pharma, Riad sets the company strategy, vision, and objectives to achieve the company's profitability.
Armanious's goal is to help patients and physicians across the Middle East and Africa. He wants to make sure that quality generics are accessible throughout this part of the world. He believes that the number of people without access is enormous, yet few companies are working to overcome the hurdles to reach and help these people. He sees the potentiality of making a strong impact in terms of improving access to affordable and high-quality medicine across Africa, and he sees a need to continue to invest with this goal in mind despite any political and economic turmoil."
Riad has a Bachelor of Pharmacy from Cairo University and an MBA degree from Harvard Business School.