Trauma to Resilience: Restoring Trust & Engagement
The past two years have changed the trajectory of the patient experience. From reviving the human experience for patients and care teams to increasing digital access, hospitals and health systems are constantly tasked to elevate their person-centric care initiatives.
To win the trust of patients and gain competitive advantage in a patient-centric healthcare sector, providers need to re-evaluate the gaps in their offerings and business models. The top players will be those that challenge the status quo, continuously improve, and meet or exceed patient's expectations at every touchpoint.
So how do you navigate the new realities created by the pandemic to not only remain relevant but to also lead the PX scoreboard?
Master the PX Leader Board with Renewed Priorities
The Patient Experience Excellence Congress (#PXEC) returns this year with exciting new content and a fresh new line-up of top global and regional trendsetters. The diligently selected speaker faculty will dislodge the entrenched myths and initiate an action plan to craft new strategies and develop transformational mindsets for meeting the ever-evolving care standards.
The 2022 program through its high impact sessions promises to offer game changing insights to build capability, spark inspiration and generate momentum to prioritize innovations that are proven to positively impact the quality of lives for the patients, family, practitioners, and community alike.
Convene, engage and contribute to enriching the global dialogue on improving the patient experience by embracing disruptive innovation, fostering empathetic connection and amplifying compassionate care at all levels.
We Understand What it Takes For You to
Deliver Great Healthcare Experience
Commitment

Passion

Experience

Knowledge

Intelligence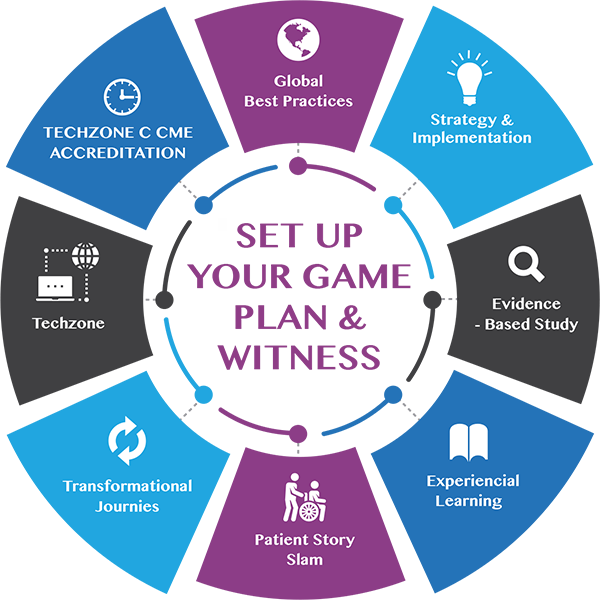 Think Differently

Incremental improvement in patient outcomes and satisfaction is not sufficient for success in a rapidly evolving market.

Plan Differently

Develop a vision of the future and work backwards to create a success formula that makes providers, clinicians, employees, consumers and communities more accountable for care outcomes.

Act Differently

Allocate and manage the organization's time, capital and other resources so that tomorrow's success can be realized today.
Central Themes
This year, program will lean more towards understanding experience touch points, the innovation required to break down silos and reinvent pain points, and learn more about new and exciting experience innovations in the following domains :
High Reliability: Culture & Leadership

Agility & Resilience

Caregiver Engagement & Wellbeing

Patient Advocacy & Empowerment

Design Thinking & Co-Creation

Value Based & Patient-Centred Care

Patient Journey Mapping

Compassion & Action : Healing Growth

Patient Safety & Quality

Innovations in Care Setting & Caring

Digital Tools as PX Accelerators

Telemedicine Advancements