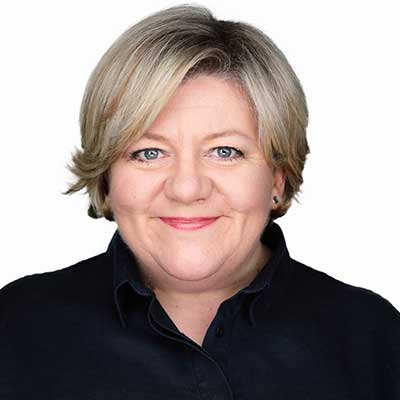 Sandra Thompson
Thought Leader & Head of Employee Experience Practice
CXSA, U.K.
Sandra Thompson is the first Goleman Emotional Intelligence (EI) coach in the UK and she's been an independent customer and employee experience consultant since 2010. She's blended EI with customer and employee experience to become a thought leader in this space and she uses her insight to help clients achieve better results.
Sandra started her career in marketing and spent 16 years working in senior roles for commercial and not-for-profit organisations. She has a Masters degree in Strategic Communications and she's also a Fellow of the Chartered Institute of Marketing. Sandra has taught at Eton College, Pearson Business School and a number of the Global University System institutions. She runs her own post-graduate course focused on customer experience and emotional intelligence and often writes online courses for learning and development teams across the globe.
A regular guest on webinars, panel interviews and podcasts, Sandra also increasingly gives keynotes on topics ranging from empathy, leadership, EI in education, the way we work, remote work and of course, emotional intelligence in CX and EX. Her largest keynote was delivered to a group of more than 1,000 Amazonians online (Emotional Intelligence at Amazon) and the most dynamic experience was with Marketing Week/Econsultancy in-person involving 500 customer service experts from across the UK.
Sandra is not an academic but she believes that it is critical for people working in customer and employee experience to be informed by the world of psychology, neuroscience and behavioural science. When we know how the brain works we are more likely to create stronger emotional connections between customers and employees and between colleagues too. This is why Sandra shares her growing knowledge of the theory, models and relevant practical tips related to these fields. A TEDx speaker, a contributing author, trainer and facilitator, Sandra enjoys learning and looks forward to connecting and learning from you.