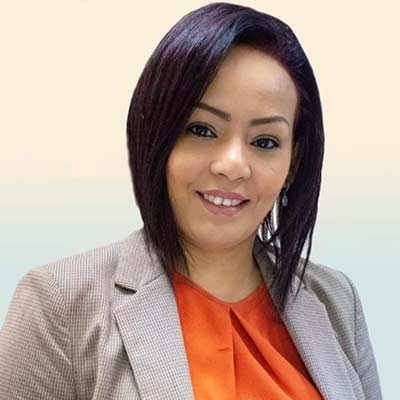 Shairein Mohamed Ahmed Mohamed
Senior Director of Revenue Cycle Management
Sheikh Shakhbout Medical City in partnership with Mayo Clinic (UAE)
Shairein Ahmed is the senior director of Revenue Cycle Management at Sheikh Shakhbout Medical City (SSMC).
Shairein plays a key role in developing, planning, organizing and implementing robust and efficient strategies to bring best practice to SSMC revenue cycle management. She is also responsible for managing the day-to-day activities as they relate to revenue cycle functions, including but not limited to authorization, billing, collections, accounts receivables and financial counselling and payer relationships.
With 18 years of experience, Shairein brings with her extensive expertise from both private and public sectors in the GCC and in the practice of health care analytics and revenue cycle management.
Shairein studied at the MBBS School of Medicine, Ahfad University, Khartoum, and has a master's degree in Business Administration from Chiefly Business School Australia, as well as a master of science degree in Health Administration from the University of Atlanta.
Dr. Abeer AlSubait is a Dental Consultant and currently the Director of Corporate Quality and Patient Safety and Patient Experience in Ministry of National Guard Health Affairs, Kingdom of Saudi Arabia. She got her Master Degree Leadership in Healthcare Management in 2021 from Manchester University and she got her Master Degree in Public Health in King Saud Bin Abdulaziz University for Health Science (College of Public Health and Health Informatics) in 2012.
She has multiple published articles and participated in many international conferences.