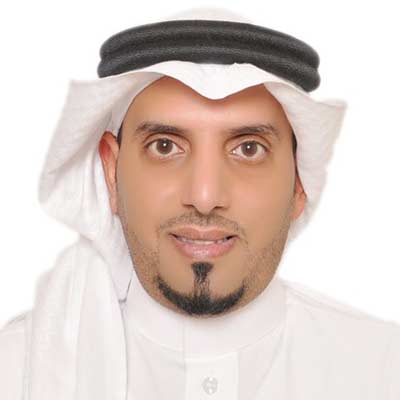 Dr. Abdullatif Saad Alokifi
Assistant of Director General for GD of Hospital Affairs, General Supervisor of Wazen Program
Ministry of Health Saudi Arabia
Dr. Abdullatif Alokifi is the Assistant of Director General for General Administration of Hospital Affairs, the General Supervisor of Wazen Program and the Chairman of Hospital Commissioning Unit at Saudi Ministry of Health, KSA. Coordinator for IHF
He used to be the Director of Strategic Planning and Operation in General Administration of Quality and Patient Safety at Saudi Ministry of Health, KSA. He is the Board Member in Saudi Pharmaceutical Society. And Member for Saudi Society for Health Administration.
He was the CEO of Aljazeera Hospital in Riyadh KSA. He used to be the Quality Director of Alhammadi Hospital Riyadh, KSA. He was the Assistant Head, Ambulatory Healthcare Center Department at CBAHI. He was the Associate Executive Director for Ancillary Services at King Abdullah Bin Abdulaziz University Hospital (KAAUH) and the Pharmacy Director belong to Princess Nora University (PNU).
He was also the Director of Pharmacy and A/Head of Continuous Professional Development at Riyadh Care Hospital (RCH), Riyadh. He is working as Pharmacy Surveyor at Saudi Center for Accreditation of Healthcare Institutions (CBAHI) since 2010. He has activities as a Clinical Associated Professor for training of PharmD students in cooperation with Pharmacy College, King Saud University and as a Clinical Associated Instructor at Riyadh College for Dentistry and Pharmacy for Bachelor and Master Candidates. He has a lot of participations in pharmacy management, medication safety, quality and career development. Dr. Alokifi is distinguished speaker nationally and international.
He got many award as best pharmacist and best preceptor from KSU and DUPHAT pharmacy international conference in Dubai.
Dr. Alokifi got his bachelor's degree in pharmacy 2000 from KSU, Pharmacy College and his Master's Degree 2007 in Management and Hospital Administration. He conducted many projects and improvement initiatives in shape the good pharmacy practice using the current updated quality tools.